MIRALEX - PATRONAGE
For several years, the company Miralex is a sponsor and a leading partner of prestigious sporting events. Our main passion is horse riding competitions in show jumping and tennis. We also participate in the events of other sports, such as football, fitness and triathlon. Not without significance remain for us as public events and meetings in the field of marketing, business and fashion shows.
competition in horse jumping
Miralex from several years takes care of the young and extremely talented horse rider Łukasz Brzóska, who is the main sponsor. (http://www.lukaszbrzoska.com/skoki/). Since 2011 Miralex is also one of the main partners and sponsors of Poznan CAVALIADY TOUR - several days of the event entirely dedicated to horse enthusiasts.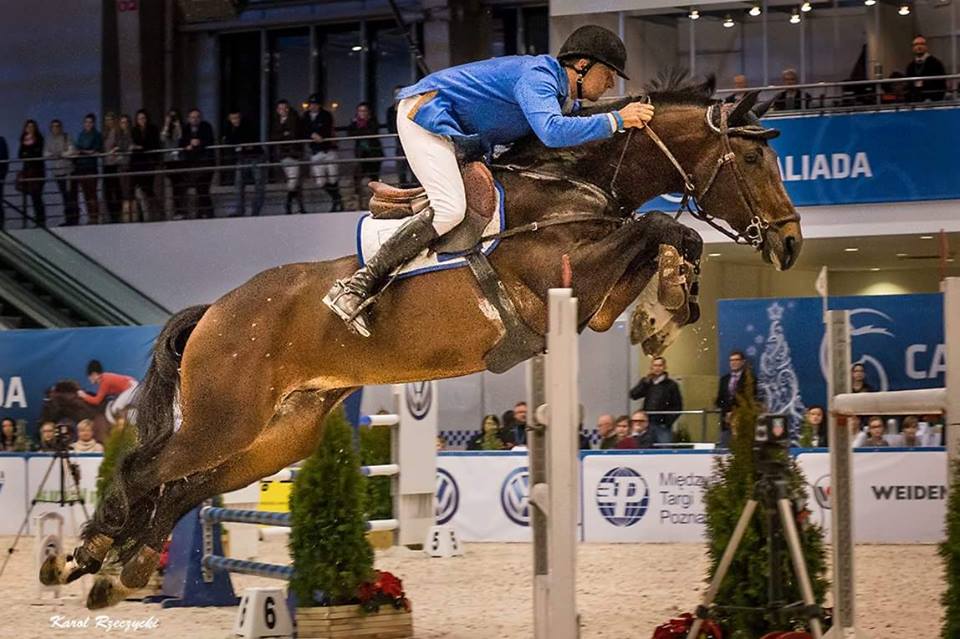 Aplauz Miralex born in 2007
Father Love SOPREMA mother Andromerda winner of the Indoor Cup Polish Young Horses Leszno 2013. Champion 2013 winner of the Grand Prix Wroclaw 2014.
Stakudo Miralex born in 2005
Father Satisfaction mother Elvita winner of the Grand Prix being played at the Polish Championships for Young Horses 2015. The winner of the 2015 Master Cavaliada Wielkopolski Jumping 2014.
Westfalia born in 2010
Father Quite Cassin mother Izium Polish Champion Łodych horses in show jumping. This year's winner of the Grand Prix Blue Ribbon Wielkopolskiobecnie. Prepared for competing in competitions on the international arenas.
tennis
The company Miralex since 2011 is annually one of the main partners and sponsors annually organized tennis tournament Open Poznan Challenger. In addition, we support the tennis tournament TENNIS CUP ART and ART TENNIS GALA - recurring event to support sick children who need help. Shares accompanied doubles Tennis Tournament connected to auction the works of artists, where the entire income from shares is transferred to the purchase of medical equipment for the Children's Ward of the Department of Oncology, Hematology and Transplantology of Medical University in Poznań.
other activities
For several years, the company Miralex actively participates in various events and sports events in the world of fashion and business, among others football tournament for journalists PRESS CUP, indoor cycling marathons, meetings in the framework CLUB OLD BREWERY, and a fashion show LITTLE BLACK.